SF BISEXUAL+ FILM FESTIVAL
🎬 TWO WAYS TO FEST 🎥
SEPTEMBER 20, 2023 | 7:00PM
@ THE ROXIE THEATER
& WORLDWIDE ONLINE
SEPT 16-23, 2023
We center on the Bi+ umbrella, bisexual, pansexual, polysexual, multisexual, fluid, omnisexual, or anyone attracted to more than one gender.
BiCONIC Film Festival
Join us for the BiCONIC Film Festival, a celebration of diverse and groundbreaking cinema! Get ready for an unforgettable evening of captivating stories, thought-provoking documentaries, and mesmerizing performances. (18+ Only)
Mark your calendars for Wednesday, September 20, 2023 at 7:00 PM (Pacific Daylight Time). We're thrilled to welcome you to our venue the Roxie Theater located at 3117 16th Street, San Francisco, CA 94103. And an Online Only Screening of from Sept. 16th through the 23rd, 2023.
Prepare to immerse yourself in a world of creativity and imagination as we showcase the best of Bi+ and allied films. From inspiring narratives to powerful documentaries, our lineup promises to leave you inspired and entertained.
Discover the next generation of talented filmmakers and connect with fellow cinephiles in an inclusive and welcoming environment. This festival is a celebration of diversity, representation, and the power of storytelling.
Don't miss out on this incredible opportunity to experience the magic of cinema and support the Bi+ community. Grab your friends, bring your enthusiasm, and get ready for an evening of cinematic wonders at the BiCONIC Film Festival!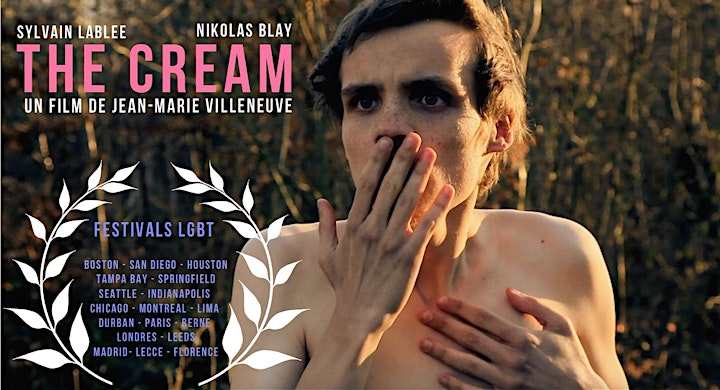 Selected Films for the September 2023 Program at the Roxie Theater with Bi+ Filmmakers and Bi+ Content
THE CREAM - Gilbert, a quirky young man, is out for a Sunday jog in the forest. When a muscular, athletic man passes him at tremendous speeds, Gilbert is left confused, curious and ultimately aroused by his secret.
Self and Others - "A queer reordering of cinematic gestures, Self and Others is a formal study of some of the earliest modern visual signs of American bisexual visual cultures, and its complex structure for recognition.
Kitaka - The film focuses on the evening where Kitaka decides this is the night to open up to her wife and live fully in her truth. An inaugural #FiveFor5 Film
A Hammer of Witches - A woman in 17th century America is accused of being a witch on account of her love for another woman.
ARCADE DELIRIUM - The Cave - The net provides endless pleasures in deep and real dives. Dudley and Alison are on a threshold. The illusion is reality, the future is now.
Don't Text Your Ex - Surviving a global pandemic being queer, cute and still in love with your ex.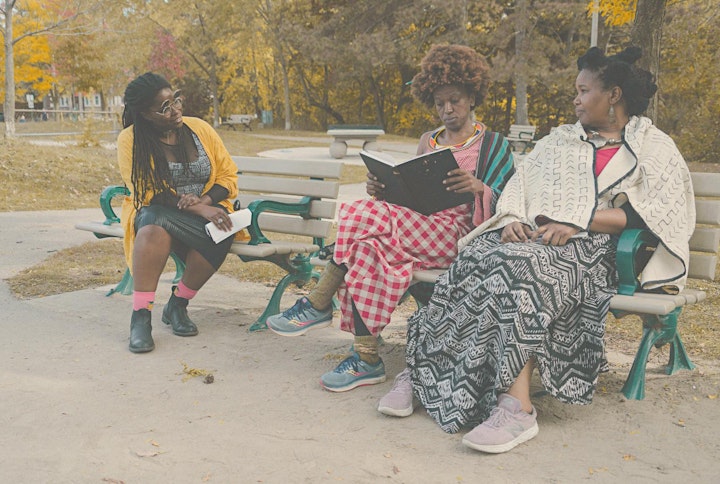 Free Museum Day - A young woman tours the Hammer Museum when she gets a break-up text and must decide how to respond.
Lump the Frog - A small frog feels unwelcome in his community.
Mandatory Happiness - Mandatory Happiness is a track by 1441, a french-algerian dj/producer based in Rennes, France, filmed by Sophie Wallet, which intends to focus on the importance of dance communities for queer people through the history of the ballroom scene.
Outgrowing My Shoes - A series of vignettes that explore the coming of age story of a young woman from Philadelphia.
Pulse - June 11th, 2016, I fell asleep with an overwhelming feeling of dread. When I woke up the next morning, my sense of safety and security changed forever. As I slept that night, the Pulse Nightclub in Orlando was attacked in an act of homophobic hate, resulting in 49 people murdered, 58 left injured, and the queer community shook to its core. "Pulse" is a digital story about my experiences as a young queer person, grappling with this grief and loss.
Reality Check Series | Season 2 | Boundaries - "Reality Check is an honest, straight to the point comedy about a Black Gay male who finds himself in some wild situations that are quite relatable. From dating a ' "shapeshifter" to his experience of meeting his first Black coworker. Chris takes life' punches straight to the head, which causes him to be awkward, frantic, and self-reflective. This is Reality Check ✅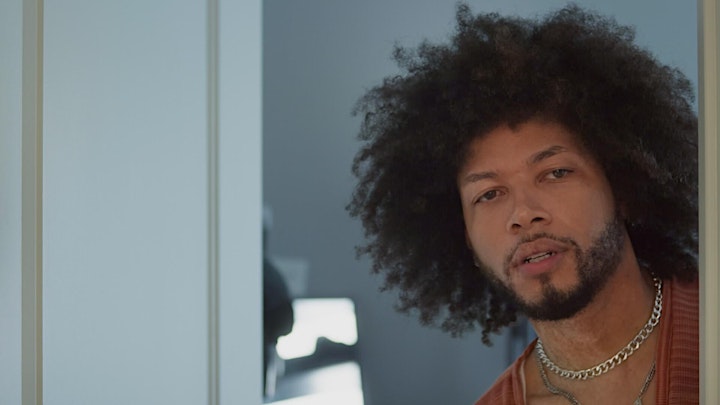 There's Beauty Here - There's beauty here, in the trans and nonbinary community.
Trihedron - A man falls for a woman in the underground. But it's going to take a lot of work to get her into bed. A light-hearted film about bisexuality, is that possible? Yes, it is. (Rotterdam IFF)
Vixen - A vampire coven's feast - including lovers Wikka and Vixen - is interrupted by the arrival of a group of wandering stoners.
While I'm Still Breathing - While I'm still breathing is the blurred portrayal of a young woman through three steps of her sexuality. In a three movement narrative, the movie depicts the roughness and softness of the journey through a woman's sexuality. From that little girl inspired by the painted models of Paul Delvaux and Klimt, to her first sensual gestures as a teenager and her experience as a stripper, we gradually see a woman unfold. With great intimacy and sensitivity, she reveals herself through the sensual relationship to her own feminity and to those who once shared her intimacy.
Selected Films for the Online Only Screening from Sept. 16th through the 23rd, 2023. Program Online with Bi+ Filmmakers and Bi+ Content
Lightup (Aceso) - In contemporary Budapest, a city enriched by immigrant culture but simultaneously immersed in conservatism, Zsófia, a young Hungarian and Luiza, a Brazilian with temporary stay in the country, build a safe space of love and connection between their two worlds. a seemingly irrelevant incident reveals the chasm between their different origins. Both will be forever changed by this intense love story.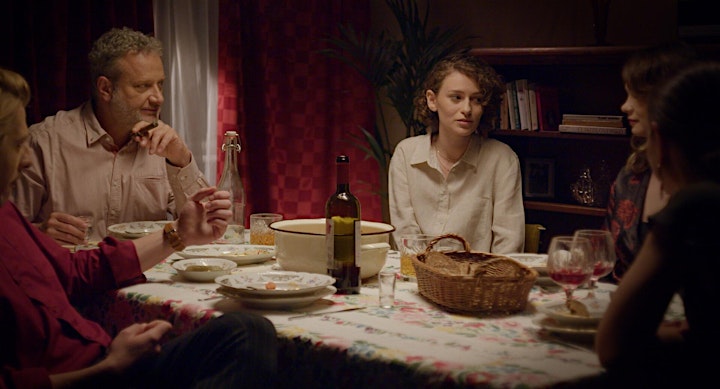 I AM NOT GAY - In a small town in southern China, Peng Xu, a high school boy who dared not reveal his homosexual orientation, met a netizen with a fake photo, and everything changed quietly. He struggled between the shackles of reality and the yearning of inner feelings, and finally summoned up courage to meet Jia Sixing, a male netizen with whom he has special feelings. But after probing each other, he found that both of them had something to hide.
Yellow Polka Dot - "Sandra and Barbara are enjoying a day at the beach with their partners in 1962. The night before they all went out to a night club. The men bonded, as well as the women, albeit in very different fashions.
Method Acting and True Love - During the rehearsal of the short film God's Daughter Dances, Hae-Joon faces difficulty on his first acting session, and Woo-kyeom is having a hard time playing his gay role.
Bisexual: C'mon You Can Say It! - Bisexual: C'mon You Can Say It! is an exploration of what it means to be bisexual beyond lemon bars, puns, and finger guns. Three bisexual people of varying gender identities discuss bisexual culture and what being part of the B in LGBTQ means to them.
Mountain Violet - After the mysterious loss of a woman she loves, Violet escapes her city life to a remote cabin in the mountains. Guided by whispers from the past and the voice of a know-it-all motivational speaker, Violet is forced to confront all that was, accept all that is, and embrace whatever comes next.
Unnamed - Zainab is a successful girl who supports her family financially, but considers herself a boy in spirit, and now she has decided to undergo gender transition, but in addition to her family's opposition and the society's inappropriate view of this issue, she has more difficulties There is something more important to come. she, who played in the country's national volleyball team for a while and is now in the Bartar league, if she does this, she will be removed from professional volleyball forever due to her short stature compared to men, and not only will she lose her professional future, but also her livelihood and her family who are under her care will be in trouble.
Young Episode 2 - While hiding from a party at his apartment, Jonah bursts into the room of Jasper, a reclusive college student with a love for 80's media and aesthetics. Over the course of the night the two get drunk and wind up hooking up. Jasper then finds he must reconcile his introverted personality with his desire to connect with Jonah despite his promiscuity and guardedness.
Closing Time - An estranged friend surprises his old college buddies with an unusual reunion.
Overthinker - Boy meets boy. Marco meets Galo, a carefree and nice guy who moves the floor for him. And the structure. And the thoughts. Perhaps an active mind serves to get closer to Galo. Boy gets boy?
Continuum - This film is about intersectional identity and social justice issues.
The Silent Honeymoon - It is the wedding night of a young married couple. At the end of the first conversation between the couple in an arranged marriage, the young wife undresses and then goes to the bathroom and closes the door. The young groom, who is alone in the bedroom, sees his wife's wedding sari undressed on the bed and takes it in his hands and slowly touches the sari. With it, the young groom gradually enters his dream world and in that dream he spends time lovingly with his [male] lover.
Under an Oak Tree - As told in his journals by his granddaughter in the present, a young man in the 1960s must choose between his dreams of becoming an artist and a secret love that' has changed his life forever.
Wine Bottles - Old high school friend Heather demands straight-laced Sara come over and so she can wine-rant about her shitty boyfriend. As the talk deepens with each sip, the question of who needs who in the friendship surfaces.
Green Little Eyes - 1937. Pepita and Mari Carmen spend every afternoon together trying to cope with the loneliness of the spanish civil war and they will prove that life is like sewing and singing... everything is just a beginning.
Little Light of Mine - In this quiet coming-of-age drama, a teenage girl, Delilah struggles with the weight of following her religious upbringing or coming to terms with her feelings for her friend Noah. Together at a Christian Summer camp they explore faith, desire, self-discovery, the pressures they face, and how to have compassion for themselves.
BOYCAM - The sexcam industry is one of the fastest growing sectors in the world. Boycam makes presentations on an adult website to earn a living, Ana Laura's father 10 years old he needs to unfold amid responsibility with his daughter
EYE-SORE - Follows a young woman through a relationship in her head with unexpected results.
LipStick Boy - Lipstick boy is an experimental film that revolves around a young boy discovering a new feminine side of himself. He brings home a dress in hopes of exploring a piece of himself he had previously kept hidden. While this is still all new to him, he begins gaining confidence the more he continues transforming himself. Getting lost in the excitement of expressing this side of himself he doesn't realize that his mom came home from work early.
FORGIVE US MOTHER FOR WE HAVE SINNED. - An avant-garde experimental film diving into the damage we've caused our planet.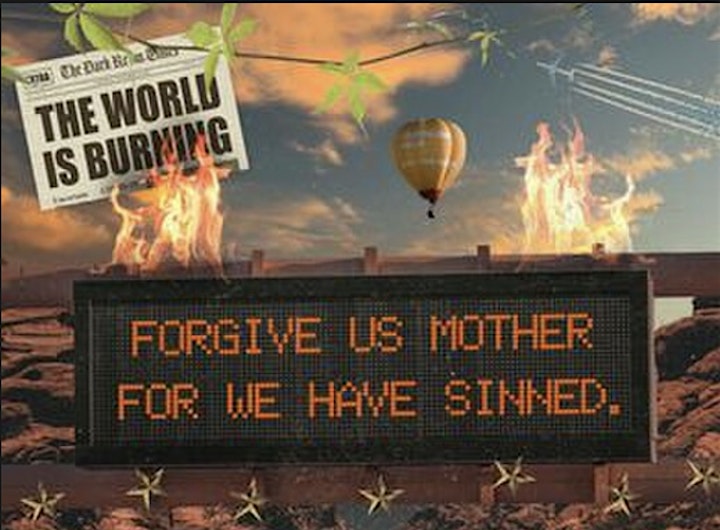 Love Don't Bully - A teacher and her middle school students talk about, interview, act out and research bullying, both at school and as a society.
Three Wishes - Three teenagers, wandering the streets of Belfast at night, ask themselves what they would do if they had three magic wishes.
In Nature (Dans la Nature ) - In nature, a couple is a male and a female. Well, not always! A couple is also a female and a female. Or a male and a male. You may not know it, but homosexuality isn't just a human story.
Loves Too Beautiful To Hide (Amores Bonitos Demais Para Se Esconder) - With the aim of studying sexuality and the role of disciplinary power in controlling the female body for a Philosophy of Communication discipline, the short film follows reports from non-heterosexual women about their process of discovering their sexuality and acceptance.