Burlesque, Theater, Kink, Comedy, Improv, Flow Art, Drag, Aerial in an erotic-noir cabaret show featuring a mystery game each month. It's a night of seduction and suspense created by Shay Au Lait of Siren Pack Productions and SpeakEasy Noir Burlesque. (Psychological kink, anyone? Some might call it a mindf*ck).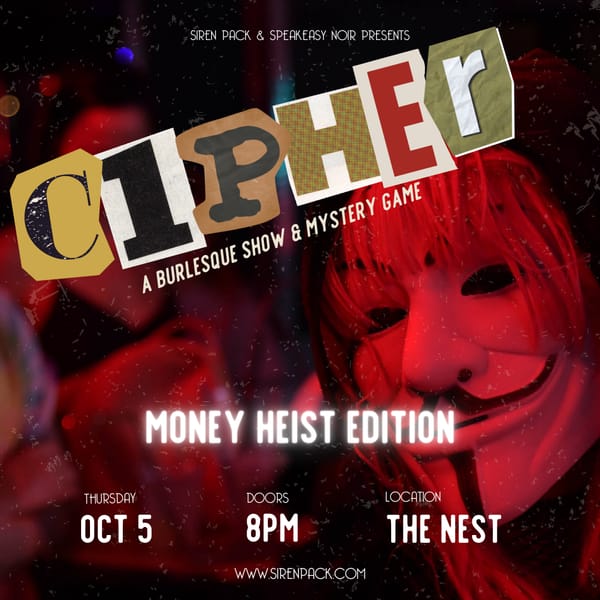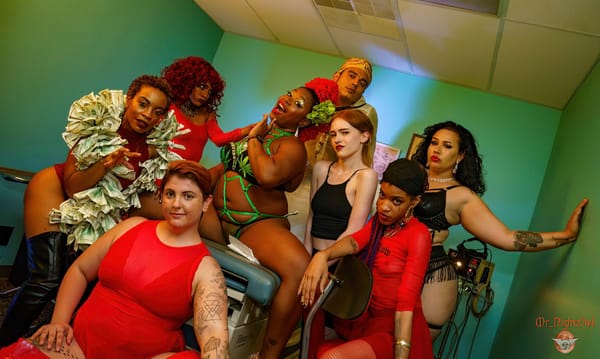 CIPHER is a thrilling and entertaining evening filled with provocative seduction and heart-pounding suspense, where every twist and turn shrouds the truth in shadow. Our September show theme is ESCAPE ROOM EDITION!!!!
CIPHER TICKETS include entry into the interactive burlesque show, two drinks and "day of" members pass into the private, members-only alternative art dungeon.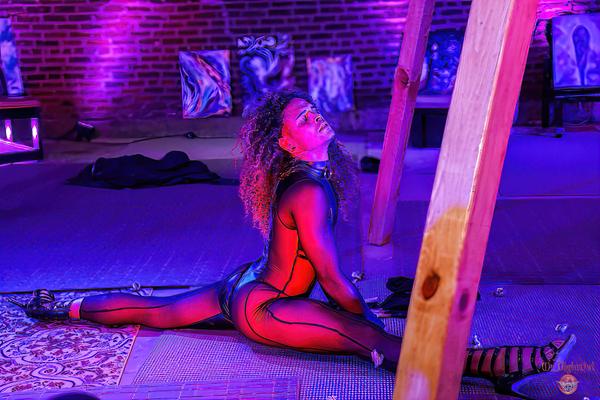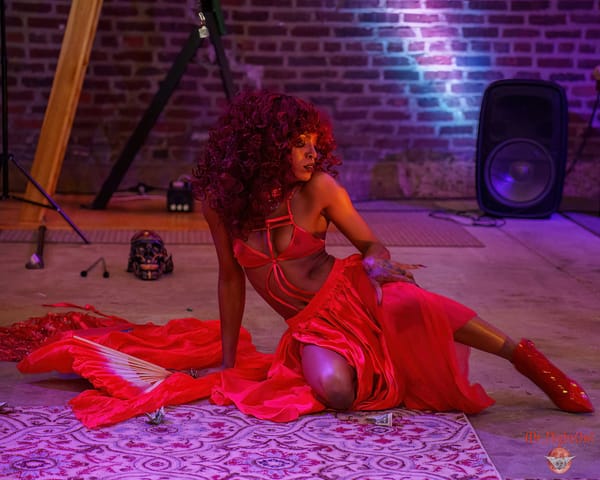 This immersive and interactive experience features
Shay Au Lait - The Typhoon of Temptation & Kinky Siren Switchress
Alaska the Lost Boy - The Throat Goat, Sword Swallower & all around Danger Artist
Queen Nzinga - Queen of Hearts, Award-winning Professional Performer & Twerklesque Instructor
Fae Fatale - Professional Aerialist, Theatre Artists, CoProducer of CirQueer Productions, A Pack of Queers and Siren Pack.
GingerPuss - Drag creature, Aerialists, Pole Dance, Kink, Chaotic Genderqueer Zaddy & CoProducer of CirQueer Productions
Justin The Card Reader - Cenobyte, Gnostic, Anti-Hero & A fro-Latine Bruj NeoPagan
D J Honeyblunt - Philly's Only Female Strip DJ
Past Show themes include Escape Room, The Art Heist, Murder at the SpeakEasy and Decipher the Code.