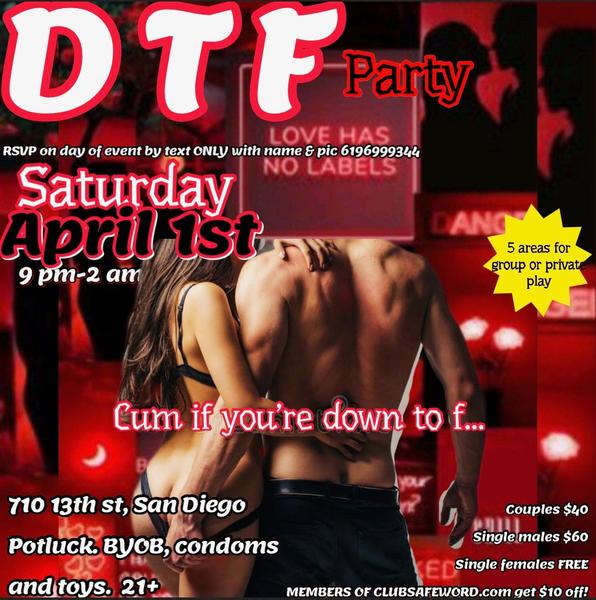 Cum out for some kinky fun with local sexy sinners at the newest venue in downtown San Diego! 5 play rooms for private and group play. Open to couples and singles!
Party begins at 9pm, ending at 2am
Potluck event. Bring your own alcohol, condoms and toys. Parking can be tricky so carpool or ride share is encouraged. Smoking allowed outside only but vaping is ok. Must RSVP to 6196999344 with name and pic after 3/31. Snacks and mixers provided. There are cubbies and lockers available so you can change. Only a few locks available but you can bring your own.
This is not the only guest list. Events are promoted on different social media platforms and lifestyle sites.
Lifestyle rules are enforced: always ask for consent, anything other than a clear yes means no! Pictures and videos are not allowed! You will be asked to leave without a refund if you don't follow the rules.
Members of Clubsafeword.com save $10!