A futuristic scifi comedy where women rule the world and men dream of getting married during a male beauty pageant.
This is an interactive screening!
We will have props, actors, and a dress code!
Dress Code: Please arrive in your best futuristic sparkly disco eighties outfits!
This is a general guideline for a new world - where creativity, empathy, a sense of humor, and sparkly clothes rule!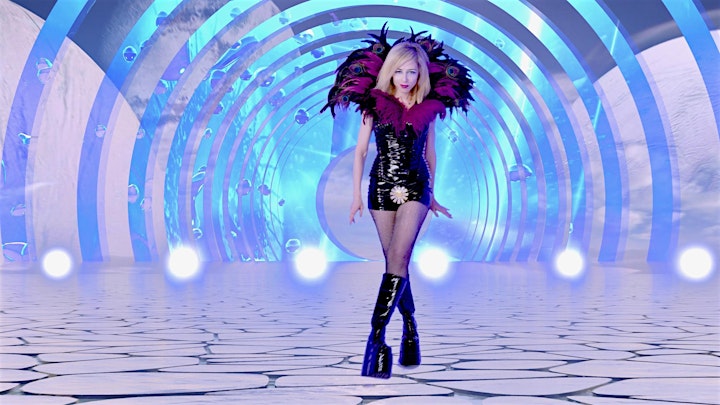 Film Synopsis:
Galaxy 360: A Woman's Playground: The year is 2195: women rule the world, men dream of getting married, and you're invited to the most watched reality show of the future, Victor's Angels Mr. World Beauty Pageant. The pageant features the giant media personality, Illumina, who whips the men into shape as they dream of winning The Golden Phallickorn Crown, a prize that will raise the men's social and economic status. Go behind-the-scenes and witness the men primp and preen, worry about being handsome, stress about being fat, and reveal all their insecurities while the female judges oogle the men and decide which one of them has the best abs and the sexiest demeanor. A dystopian romance emerges between Illumina and one of the contestants, and we are confronted with questions about love, sex and fairness in 2195. Galaxy 360: A Woman's Playground is a comedy with a poignant message - it shines a mirror on today's gender stereotypes, and reverses them before your eyes.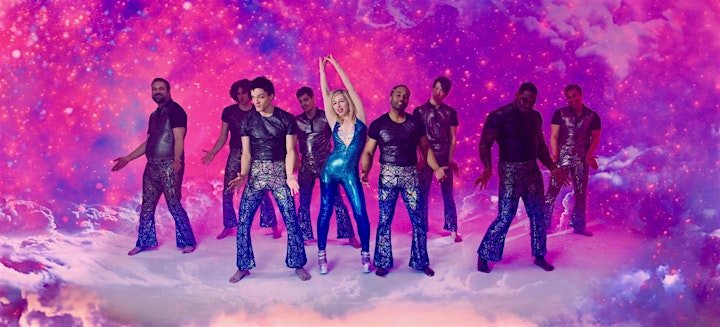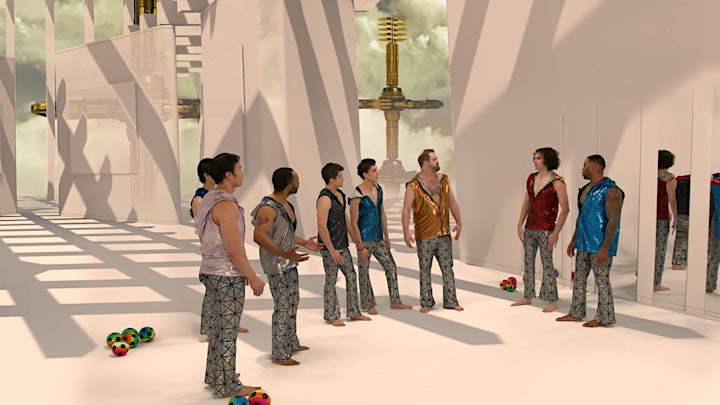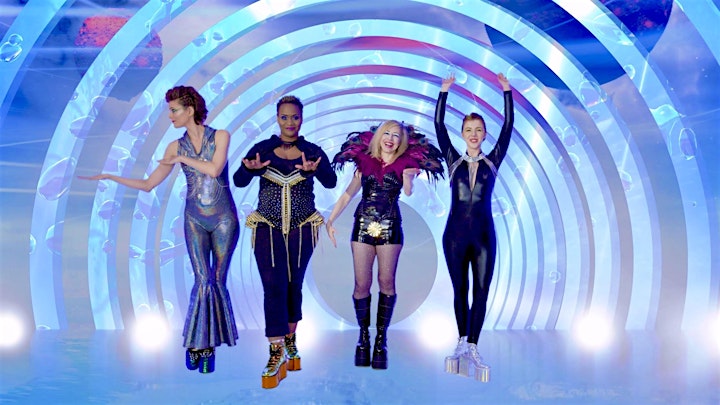 About Anna Fishbeyn:
Anna wrote, directed and starred in Galaxy 360: A Woman's Playground. Her previous work includes the award-winning webseries, Happy Hour Feminism, the award-winning musical short film, Invisibel Alice, critically acclaimed plays, Sex in Mommyville, and My Stubborn Tongue, and a critically acclaimed novel, The Matrimonial Flirtations of Emma Kaulfield. Most recently, Anna created Anteriya World, a female-empowering sci-fi video and content platform with inspirational stories from another world.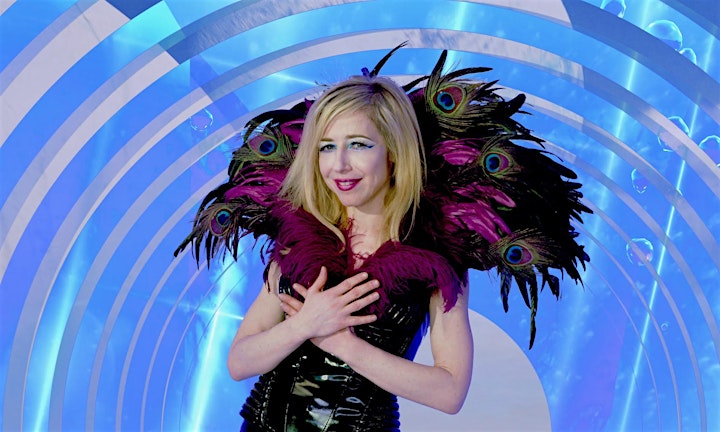 The Story of the Film:
Galaxy 360: A Woman's Playground screened during the Cannes 2022 Film Festival and most recently at the Toronto International Film Festival where it was featured on CP24 - Canada's National TV Station. The film sold out in 24 hours at TIFF and Royal Cinema downtown Toronto screened Galaxy 360 for theatergoers who didn't get a chance to see the film at TIFF. With only two days to get the word out, it was incredible to see so many women and men arrive at the Galaxy 360 screening in their disco sparkly futuristic outfits and be so excited about the movie! And become enthusiastic participants in the interactive Galaxy 360 experience which is calling itself the new sexy feminist sci-fi Rocky Horror Picture.
New York Weekly Magazine discusses Galaxy 360 Events in Toronto:
https://nyweekly.com/entertainment/new-york-filmmaker-and-actress-anna-fishbeyn-shines-on-the-red-carpet-and-in-galaxy-360-a-womans-playground
Anna most recently appeared on NBC Palm Springs and NBC 3 - Tennesse to discuss her two passion projects: https://nbcpalmsprings.com/2023/06/21/desert-living-now-anna-fishbeyn