a healing ritual through racial grief, dance, and dreaming out loud
photo of Ali's beautiful family
Welcome friends!
Join us for this beautiful gathering to love together. Let us open to healing and connection by creating a space to embody our grief and rage from the distortion of white supremacy culture. Come make space to move towards hope, liberation, and joy from a truthful place. We will dance and sing and tremble open as we hold each other with care. We will MOVE what needs to move through us so we can be who we need to be for our children, for our humanity, for a way to move forward together in harmony on this sacred earth.
This is a mixed race space. If you are looking for a racial affinity space, we honor that and we encourage you to find a different space. This is for people who want to create racial healing in a mixed race space.
How do we choose to move forward at this time? In ritual, in communion with the beauty of the ocean, the sun, the natural elements, the ancient power of village gathering to open our bodies and brighten our spirits and regenerate our hearts.
It's time to dream out loud together our dreams for a new day and way of being. How can we embody hope and connection as we move towards a future that inspires us?
Our ritual is inspired by Sobonfu's grief rituals of the Dagara tradition, from Burkina Faso.
We encourage you to invite friends, lovers, family, and collaborators. The power of these rituals deepens when we are with those with whom we share our life.
Our time together includes:
Land acknowledgement
Welcoming each other with gratitude & generosity
Dancing to feel here now
Opeing our voice with our whole bodies
Dancing the personal, ancestral, and collective rage and grief
Honoring Sobonfu & the Dagara Tribe
Creating altars and invoking elements
Grieving at the altar of the ocean
Dreaming out loud a culture of love, liberation & humanity
Dancing our gratitude, generosity & joy to be alive together
Integration circle:
Tues, Aug 22, 7 - 8:30 pm on zoom (optional)
Watch our Q&A:
Bring:
Blue flowers & cloth for forgiveness altar
Red flowers & cloth for ancestor altar
Joyous flowers, rainbows, and pleasurable items for the culture of humanity altar
Photos of ancestors in frames that won't blow away
Item for forgiveness altar representing what you are called to forgive
2 water bottles (or more)
Layers
Pen & journal
Blanket to sit on
Optional backjack or chair
Your own plate, bowl, utensils
Healthy food for grounding, nourishment and sharing
Drums & instruments
Tickets close 24 hours before:
the event so participants may orient and prepare internally
Rest:
We encourage you to make space around this ritual. If possible do not make plans after the ritual so you may rest and integrate. It's even better if you may rest on Sunday. Allow yourself time to absorb the power and love of this space.
Financial support:
You may apply for our BIPOC scholarship here. Please note we are prioritizing finanical support for black, indigenous, and other folx of color for this event. Thank you for your understanding.
Community care:
We are asking everyone to take a rapid test the morning of the ritual. We'd love to create a space that is welcoming to those who have health complexities, disabilities, and the elderly. Masks are welcome and optional.
Our team:
Ali and Z have more than 50 years of combined wisdom guiding group rituals for healing. Our friendship took root in 2015! We want to share the culture of our friendship and love with you all through this ritual.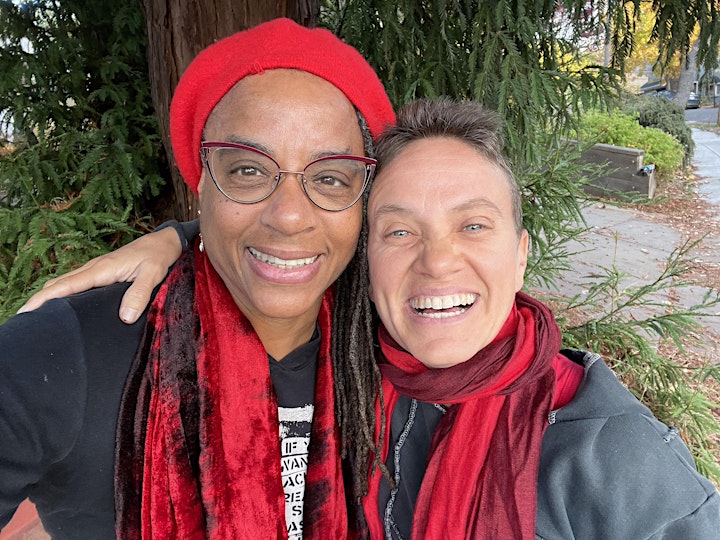 Ali Montgomery (she/they) is the founder of Soul Liberation Services, a spiritual/sexual (spirexual) based coaching and training site focused on health and wellness rooted in equity, compassion and cultural inclusion at all levels. Ali has provided cultural and race related support and direct grief work for individuals and families for the past 30+ years. She began by supporting HIV+ children and mothers, runaways and foster youth. She has supervised bereavement hotlines and has supported immigrant and refugee families over the decades. Ali is a practicing Priestess of the Egyptian Goddess Sekhmet, certified Kemetic Yoga instructor and Erotic Vitality Coach. Her intensive healing practices are grounded in the Sekhmet Ritual Meditation (her original energetic sex-magic ritual) focused through an ancient chakra system. The meditation is a publicly held energy ritual which has been presented at Pantheacon, SoulPlay, MindQuake,The Embodiment Conference, The Medicine of Pleasure, Sensuality and Sex and other public events. Ali has been training diversity, cultural humility, anti racism, grief and loss and healing circles in the private sector during the past decade and continues to blend the need for healing across the spectrum into all aspects of her coaching and trainings. Learn more and join the newsletter at www.SoulLiberationServices.com.
Zahava Griss (aka Z, they/them) is the founder of Embody More Love, a spiritual kinky dance community for personal and cultural liberation. Z learned grief ritual from Sobonfu Some of the Dagara people in Burkina Faso. This will be the 14th grief ritual Z has guided since Sobonfu became an ancestor. Z is honored to carry forth this lineage and to cross pollinate this wisdom with other lineages. Z comes from 40 years of dance training, certifications in Yoga for Birth, Esalen Massage, Deep Bodywork, Urban Tantra, Pilates, Health Coaching, and Sexual Shamanism. Z directed Spiritual Nourishment for Conscious Activism in collaboration with Deepak Chopra. Z has been listening to, speaking in, and facilitating spaces to acknowledge and transform white privilege since 1999, when Z co-founded a dance company called White Folx Soul, By Any Dance Necessary. We collaborated with the People's Institute for Survival and Beyond, the White Privilege Conference, and developed our own grass roots healing with our closest friends and family. Z's anti-racism collaborations also include Healing the Way we Create Social Change with Victor Lee Lewis, Togethering from the Root of our Hearts with Anu Gupta, Teeni Dakini, Nemo Young, and Move Beyond Racism with Mazin Jamal. Z authored "Transforming the Culture of Whiteness in Dance and Sexuality Communities," based on many years as the inclusivity director of Touch&Play. Z is a Love Coach who supports individuals and couples who are interested in secure attachment, polyamory, gender beyond the binary, and conscious power exchange through kink. Learn more and join the newsletter at www.EmbodyMoreLove.com.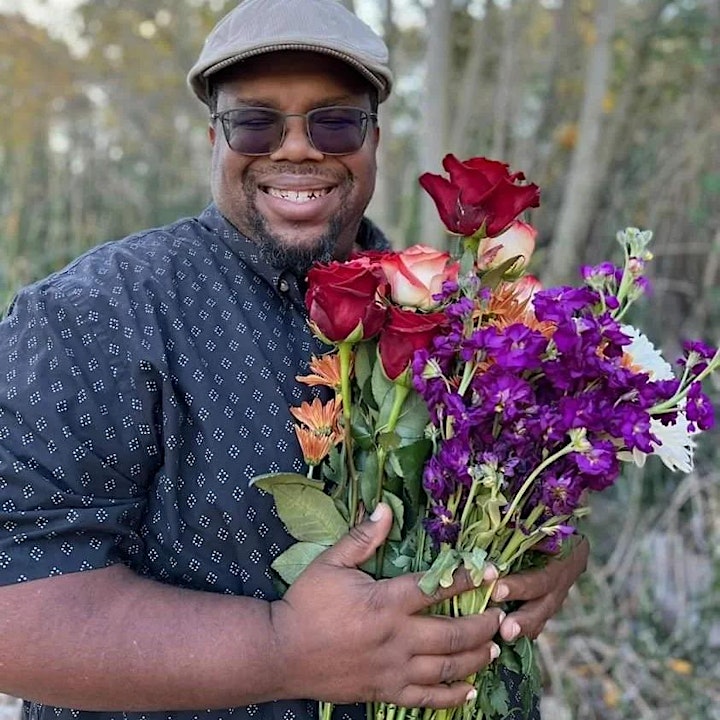 Kele Nitoto (he/him) is a second generation African-American percussionist and singer. Born and raised in the Oakland Dance Culture, Kele Has studied with Masters of many styles, becoming proficient in West-African, Congolese, Afro-Cuban, Afro-Peruvian, and Afro-Haitian traditional musics. Over the last 25 years, Kele has performed throughout the country in dance companies, bands, and teaching workshops and classes, summer camps, spiritual and workplace retreats, and for countless ceremonies and celebrations. Currently Kele performs with Lydia Violet, Idris Ackamoor and the Pyramids, and Wildchoir. Sharing the stage and recording with the likes of MaMuse, Climbing Poetry, Rising Appalachia, and Melanie DeMore. He is currently spearheading Oakland Hand Drums, an organization focused on rhythmic education and performance through a cultural and creative lens, OHD is currently holding classes and drum circles online.
Grief & race resources:
Z's interview on Grief with Natasha Hornedo
"Embracing Grief" by Sobonfu
"It's not in your head" podcast by Resmaa Menakem on grief and trauma
Social locator a tool designed by Z to help you distinguish the magic of who you really are from who you have been socialized to be.