Bring your friends, grab a drink, and celebrate pride month with some queer sex trivia!
It's Pride Month! Time to learn, laugh, and celebrate by playing trivia!
We will kick off the evening with a brief introduction, then dive right into QUEER SEX TRIVIA. Trivia teams will consist of 4-5 people. You can bring your friends and make your own team, or show up and join/create a team on the spot! All ages and backgrounds are welcome. Trivia questions will cover a wide variety of sex and sexuality-related topics, so get ready to challenge yourself, learn something new, and have a good time. There will be PRIZES for the winning teams!
Pricing details: The purpose of this event is both to provide a fun space to learn about sex, and to support the LGBTQIA+ community in the face of anti-queer and anti-trans legislation that is being adopted in states all across the US. A portion of each ticket will be donated to Utopia Washington a queer and trans people of color-led, grassroots organization based in Kent, Washington. Since its inception in 2009, UTOPIA Washington has worked to build power and help our diverse community members access resources towards, stable employment, equitable housing, higher education, culturally competent healthcare, and more for our Two-Spirit, Black and Brown LGBTQIA+ individuals across the Pacific Northwest.
We recommend the $15 ticket, but please choose the ticket price that is best for you and your circumstances.
Details:
Date: Tuesday, June 6th, 2023
Time: 7:00 - 9:00pm
Where: Optimism Brewing Company 1158 Broadway, Seattle, WA 98122
Cost: $10-$20
A limited number of tickets will be available at the door
You can bring your own food into Optimism and/or buy from the local food truck.
Bathrooms are all-gender.
Accessibility: Optimism Brewing is ADA accessible.
For more info about Optimism, see the FAQs page.
Note that most trivia questions will be read aloud, and some will appear in a pictured/drawn format. At least one member of each team must be able to provide written responses to trivia questions.
Inclusivity: We will do our best to make trivia questions inclusive of all bodies and sexualities, but we acknowledge that we will not be able to provide accurate or nuanced representation of every experience. Thank you for understanding.
About the Facilitators:
Breona Mendoza (she/her) is a queer sex educator, sex therapist, author, and avid supporter of self-love in all respects of the word. Her book, Clitaurus Chronicles, is a sex education story that uses art and metaphor to convey important lessons around communication, consent, and pleasure. She owns and operates a therapy practice called Colorful Therapy where she works with youth and adults to build relationships skills, self-love, and liberation. She spends the rest of her time cultivating a sex positive community, eating absurd amounts of peanut butter, finding excuses to play dress up, and contemplating ingenious ways to empower people to become more comfortable and loving with their parts. Follow her @ClitaurusChronicles
Naomi Price-Lazarus (she/her) is a sexuality educator, event facilitator, and dance party host. Naomi runs a non-profit called Papaya Project, in which she creates opportunities for youth and adults to explore and celebrate their bodies and sexualities, all the while building a stronger sense of self and connection to the community. She also creates and sells art that celebrates sexual anatomy and pleasure. Naomi spends her free time playing sports, baking cookies, and traveling around the world. Follow her @Super_Clit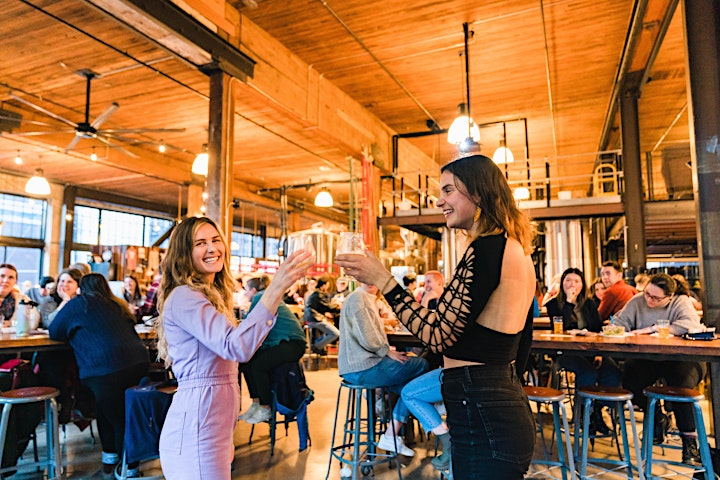 Breona (left) and Naomi (right)
Photo by Jordan Taylor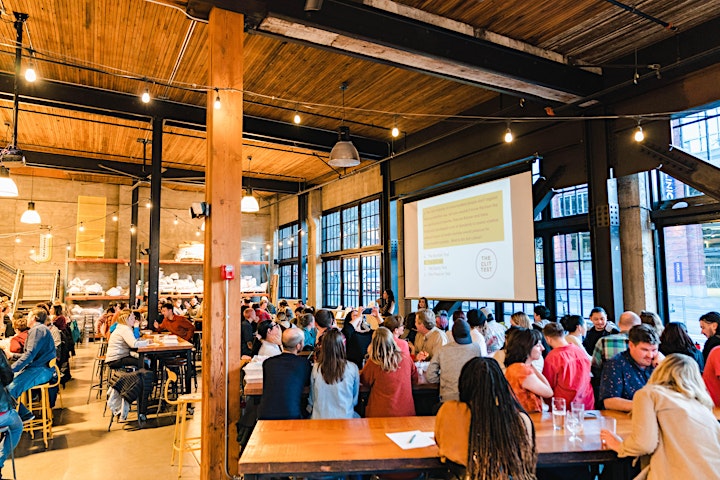 Photo of Sex Trivia on April 12, 2023. Taken by Jordan Taylor