8:00 - 9:00pm : "FANtastic Fan Dance" with Jolie Goodnight and Ruby Joule
9:00 - 10:00pm : "Bump And Grind" with Kitten de Ville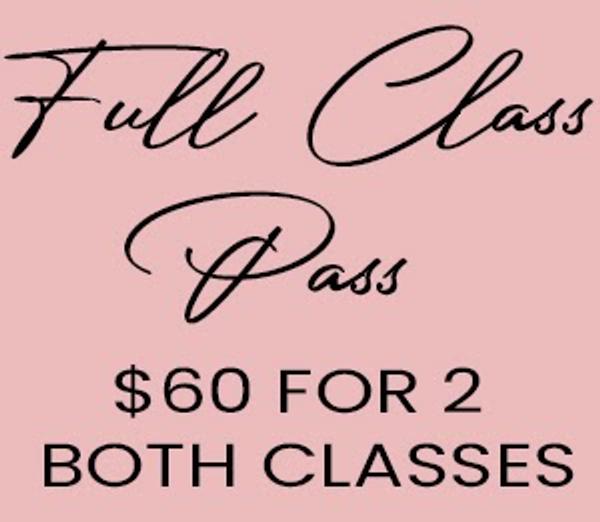 TO PURCHASE BOTH CLASSES FOR A DISCOUNT - 
SEND $60
VIA VENMO @RUBYJOULE 
VIA PAYPAL @LADYJOULE@GMAIL.COM
INCLUDE YOUR NAME, CITY & EMAIL ADDRESS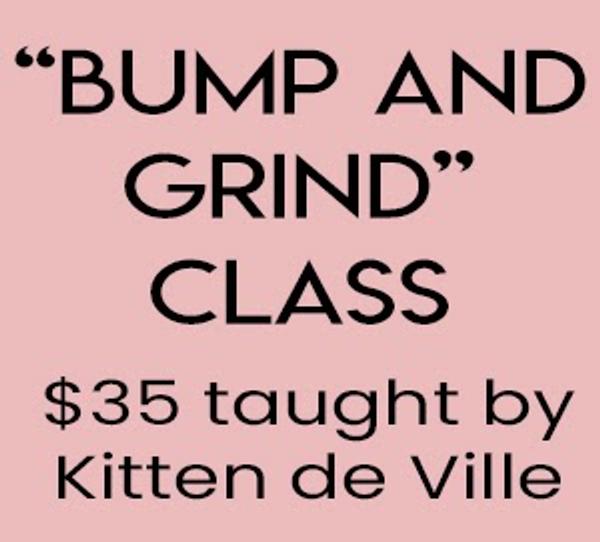 TO PURCHASE THIS CLASS ONLY 
- VENMO $35 TO @KITTENDEVILLE
INCLUDE YOUR NAME, CITY & EMAIL ADDRESS
"Bump and Grind" taught by Kitten de Ville - Kitten de Ville is known worldwide for her Hip Shaking Shimmys and Seductive Bump and Grinds. The Burlesque Hall of Fame has given her the title "Queen of the Quake" as well as crowning her Miss Exotic World 2002! Kitten de Ville's Bump,Grind and movement class is a Sexy, action packed way to have fun while learning the classic style that is at the very heart of every Burlesque performance. 
Please bring a pair of heels that you can dance in and wear clothing that you can move freely in and see your body movements. 
About the Instructor: Kitten de Ville has been teaching the art of Burlesque locally and internationally since 2006. Kitten's classes and workshops offer a friendly and supportive atmosphere to build confidence, have fun, explore your personal style, sexuality and creativity. Burlesque has no boundaries. This includes age, shape, gender and color. No prior dance training is required or needed.
TO PURCHASE THIS CLASS ONLY 
- VENMO $35 TO @RUBY JOULE
- PAYPAL TO LADYJOULE@GMAIL.COM
INCLUDE YOUR NAME, CITY & EMAIL ADDRESS
"FanTASTIC Fan Dancing" taught by Jolie Goodnight & Ruby Joule: 
A good fan dance can tease and tantalize, but wielding this beautiful prop isn't always as easy as it looks. Don't just hold your beautiful fans, let them be a part of you! Jolie Goodnight will guide you through fan technique including holds, poses and reveals while also giving you a full foundation of purpose and audience engagement. Fan dance instruction accentuate the beauty and grace of the American fan dance while also providing creative ways to choreograph and approach your act. 
Please bring fans, if you have them, high-heeled shoes and clothing you can stretch in. We'll have extra fans with us and props you can use in place of fans too!
About the Instructor: Jolie Goodnight is an international award winning burlesque singer and singing striptease trailblazer. With more than a decade of experience as a burlesque instructor, Goodnight has taught at the Austin Academy of Burlesque as well as on tour at such iconic places as the New York School of Burlesque and Indigo Blue's Academy of Burlesque in Seattle. She is a member and producer of the award-winning Jigglewatts Burlesque Revue in Austin, Texas and Les Bijoux Burlesque of Dallas, Texas and is winner of "Audience Choice" and "Best Tease" at the Texas Burlesque Festival as well as Miss Viva Las Vegas Princess.