Join us for a powerful Shamanic Reiki Sound Journey to fully awaken and activate your DNA, clear stagnant energy.
During the Shamanic Reiki Sound Journey, enjoy being bathed in healing vibrations and allowing Reiki energy to create a sense of deep relaxation and peace by dissolving patterns of stress, worry and anxiety.
Reiki is an ancient healing art which channels universal life force energy through the palms of a trained Reiki practitioner's hands. This vital life force energy activates the natural healing process, detoxifies the body of blockages and boosts the immune system.
Reiki practitioners will balance your energetic channels, known as "chakras", to allow their natural state of flow. Once your chakras are in alignment, universal life force energy flows wherever is needed to bring healing on a physical, emotional and spiritual level.
Reiki and sound healing work synergistically to soothe and empower the mind, body and soul. The frequencies stimulate alpha and theta brainwave activity which assist you in finding a deeper state of meditation and relaxation, inviting cellular level restoration. Reiki energy and sound together amplify each other creating an amazing dynamic of powerful healing energy.
What to Bring: Yoga mat, blanket, pillow for head, eye cover to allow yourself to be immersed in deep relaxation and anything else that helps you stay cozy.
Price: $35 early-bird / $40 at the door
***Kindly arrive early to get settled in. We will not accept late arrivals once we begin.***
(For questions regarding the event, contact: virpal@risinglotusreiki.com)
Practitioner Bio: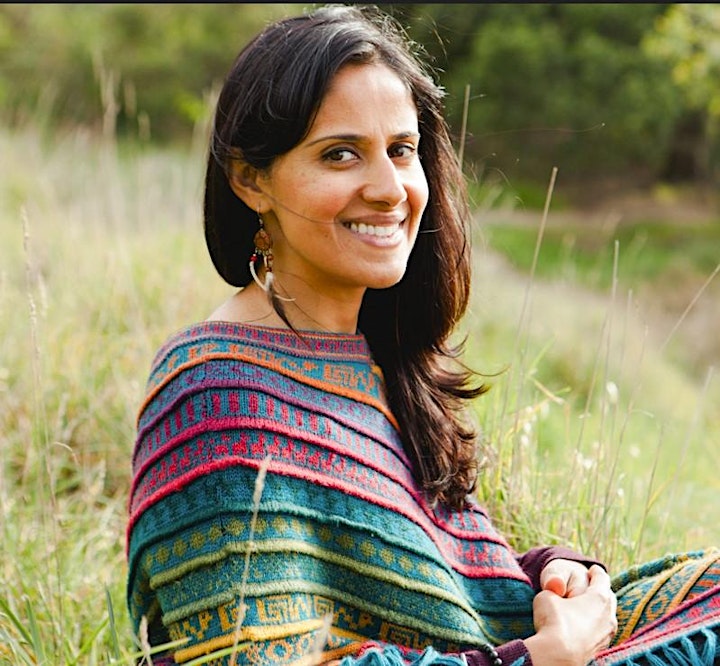 Virpal Kaur - Reiki Master, Wild Woman Circle Leader, Earth Warrior
As a traditional Reiki Master from the Usui lineage, with an ancestral background of being a life-long seeker of truth (a Sikh), Virpal Kaur is a guide and facilitator for those on their healing journey back home to themselves. Her passion is to uplift members of her human family to live authentically, in personal sovereignty and in alignment with their highest truth.
She is particularly devoted to supporting women in connecting with their Divine Feminine, supporting other healers on the front lines aiding the collective, as well as raising the voices of people of color and indigenous communities. She supports her community through 1:1 Reiki Sessions, Reiki Training, Women's Circles, Reiki Circles and hosts workshops.
She is currently reconnecting with her harmonium and ancestral roots of Kirtan, volunteering in plant medicine ceremonies and building more community. Virpal's mission is to remind all of her relations of our connection to each other, to our beloved Mother Earth and all of her beings, and to never forget this.